Best Corporate Office Civil Contractors in Chennai:
While providing a better workspace, Noah Infrastructure is coming up with many beautiful ideas. We, the corporate office civil contractors in chennai, are striving to place the best in your hands. We have an efficient team of top-picked professionals crushing their brains for every new creation. Our designs and drawings are the brainchild of our esteemed architects, engineers, and designers. As we are specialized in constructing corporate offices, we have unique skills specific to the needs. This made us stand out from other builders. 
Workspace is where every one of us is spending more time. Hence, it is obliged to make it a lively and better place to spend time. Our idea was to make it energetic and concentrate more on the vibe that made us work efficiently. There are some factors to consider before constructing an office by an office construction company.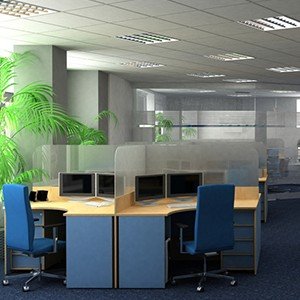 Factors to consider before constructing a corporate office by a Construction Company:
Budget:  Coming up with a realistic budget is required. Office builders and clients should work together to determine the project's cost, permits, utilities, other allied expenses, and any unforeseen expenses. 
Design and Space Requirements: The design should go with the company's culture, values, and functional needs. Considering the number of employees, departments, meeting spaces, and future growth when planning the office layout is essential. 
Zoning and Regulations: Civil engineering firms must know local zoning laws, building codes, and regulations is essential. Ensure that corporate office planning, designing, and construction should comply with all legal needs. This may include all permits.
Site Selection and Preparation: Evaluate the condition of the chosen site. Is it suitable for construction? Are there any environmental concerns or geological issues? Site preparation, such as grading and soil testing, may be necessary.
Technology Infrastructure: In the digital age, a reliable technology infrastructure is essential. Consider the installation of high-speed internet, security systems, and other IT requirements during construction. This helps reduce the time taken to complete the project. This allows the customers to plan their shifts accordingly. 
Accessibility and Inclusivity: Ensure the corporate office is accessible to all employees and visitors, including those with disabilities.
Safety Measures: Prioritize safety during construction. Implement proper safety protocols, provide training for workers, and have a safety plan in place.
Aesthetics and Branding: We should plan the office's design according to the company's branding and image. To achieve this, it is essential to consider certain factors. They are color schemes, logos, and interior design to create a cohesive and inviting workspace. 
Future Expansion: Anytime the business may get its peak. Hence, design the corporate office accordingly. Today's design should be flexible with tomorrow's changes. 
Parking and Transportation: The parking lot is essential in offices, as employees, clients, and visitors may require it. Workspace construction firms must consider alternative transportation options, such as bike racks or proximity to public transit.
Practicality: This is very important to ensure that the ideas of architects, designers, and engineers are going with the functionality of the building. Modern approaches and thoughts should maintain the functions of the building. 
Communication and Collaboration: Plan for clear communication with clients. The mutual understanding of designs, needs, and challenges to complete the project will be helpful for both sides. 
Various services provided by Office builders:
Sustainable Building Practices: Implementing green building practices and LEED (Leadership in Energy and Environmental Design) certification to reduce environmental impact. Our services also include energy-efficient lighting, HVAC, and insulation. We make use of sustainable materials and construction methods.
Customization and Personalization: We tailor the office space to the client's needs, such as open-concept layouts, private offices, or collaborative workspaces. Finishes, colors, and materials must be customized to align with the client's branding and aesthetic preferences.
Furniture and Fixture Installation: We take care of procurement and installation of office furniture, fixtures, and equipment. Our team works on workspace planning and layout optimization for ergonomic and functional workspaces.
Safety and Risk Management: Implementation of safety protocols to ensure a safe construction environment. Risk assessment and mitigation strategies are used to address potential challenges during construction.
Client Collaboration and Communication: We will have open and transparent communication with the client till the completion of the project. Regular progress updates and collaboration to address any changes or adjustments.
Post-Construction Services:  We do final inspections and walkthroughs to address any issues or deficiencies. This also includes warranty and maintenance services to address post-construction needs.
Final Project Documentation: Compilation of all project documentation, including drawings, permits, warranties, and as-built plans.
Office builders are crucial in creating functional, efficient, and aesthetically pleasing workspaces. This aligns with a client's business goals and requirements. We, the top office civil construction contractors in Chennai, are well-versed in handling commercial projects. As we have encountered numerous projects of this kind, we will work on every detail. By carefully considering the above factors, we create a unique working space for your taste. Hire us to construct warm and inviting office space. 
Experience Quality Construction With Chennai's Top Civil Contractors. Contact Us Now!