Top Landscape Architectural Company in Chennai
Welcome to Noah Infrastructures, the trusted Landscape Architectural firm in Chennai, where we transform outdoor spaces into captivating and sustainable environments. As a leading firm in landscape architecture, we specialize in creating harmonious landscapes that seamlessly blend artistry, functionality, and ecological consciousness. At our company, we understand that outdoor spaces have the power to inspire, rejuvenate, and connect people with nature. With a team of skilled and imaginative landscape architects, we are committed to designing spaces that meet our client's unique needs and enhance the surrounding environment.
What is Landscape Architecture?
Landscape architecture involves designing and planning outdoor environments, including parks, gardens, campuses, residential areas, and commercial constructions. It blends art, science, and environmental care elements to produce practical and visually beautiful landscapes.
Our landscape designers in Chennai work on projects of all scales, from modest private gardens to big public parks. They evaluate site characteristics, climate, environment, cultural context, and user needs to generate innovative and sustainable solutions. They aim to enhance the natural and constructed environment while creating visually appealing, helpful, and environmentally responsible environments.
The work of Landscape Architects involves several key aspects:
1. Site Analysis: 
Landscape architects assess the physical qualities of a site, including topography, soil composition, water features, vegetation, and existing structures. They also consider human elements, such as how people will utilize and interact with the place.
2. Design Conceptualization: 
Landscape architects produce design concepts based on the site investigation that address the project goals and requirements. They use their knowledge of plants, materials, construction techniques, and aesthetics to create blueprints, sketches, and 3D models that communicate their ideas.
3. Environmental Considerations: 
Landscape architects promote sustainability and environmental care in their designs. They evaluate variables such as water conservation, stormwater management, energy efficiency, biodiversity, and the utilization of native plants to reduce the project's environmental impact.
4. Collaboration: 
Landscape architects often interact with architects, engineers, urban planners, and other experts to ensure their designs blend seamlessly with the overall project. They also communicate with clients and stakeholders to learn their requirements and preferences.
5. Construction and Implementation: 
Once the design is finalized, landscape architects oversee the implementation of the project. They collaborate with contractors, craftspeople, and horticulturists to ensure the method is performed according to the plans and requirements.
6. Maintenance and Management: 
Landscape architects may also be involved in long-term care and managing landscapes. They establish maintenance plans, select appropriate plant species, and provide guidance on continuing care to ensure the landscape remains healthy and bright.
Landscape Infrastructure:
Design and planning of the built environment can incorporate ecological and natural systems, referred to as landscape infrastructure. Meeting infrastructure needs for transportation, stormwater management, energy production, and urban development entails using landscape components and techniques.
Landscape infrastructure uses the ecological functions and services offered by natural systems rather than relying on conventional engineering methods. It acknowledges that landscapes can support biodiversity, provide ecosystem services, and lessen the effects of climate change in addition to meeting human needs.
Here are some key aspects and examples of landscape infrastructure:
Green Infrastructure:
Parks, green roofs, urban forests, rain gardens, and wetlands are examples of green infrastructure components that are used to manage stormwater, lessen the effects of urban heat islands, enhance air quality, and provide recreational areas. To make cities more resilient and sustainable, we, the landscape contractors in Chennai, incorporate these components into urban planning and design.
Multi-Functional Open Spaces: 
Landscape infrastructure aims to design public areas that perform various non-recreational tasks, including carbon sequestration, habitat creation, and water infiltration. These areas are intended to serve communities' social and cultural requirements while being environmentally beneficial.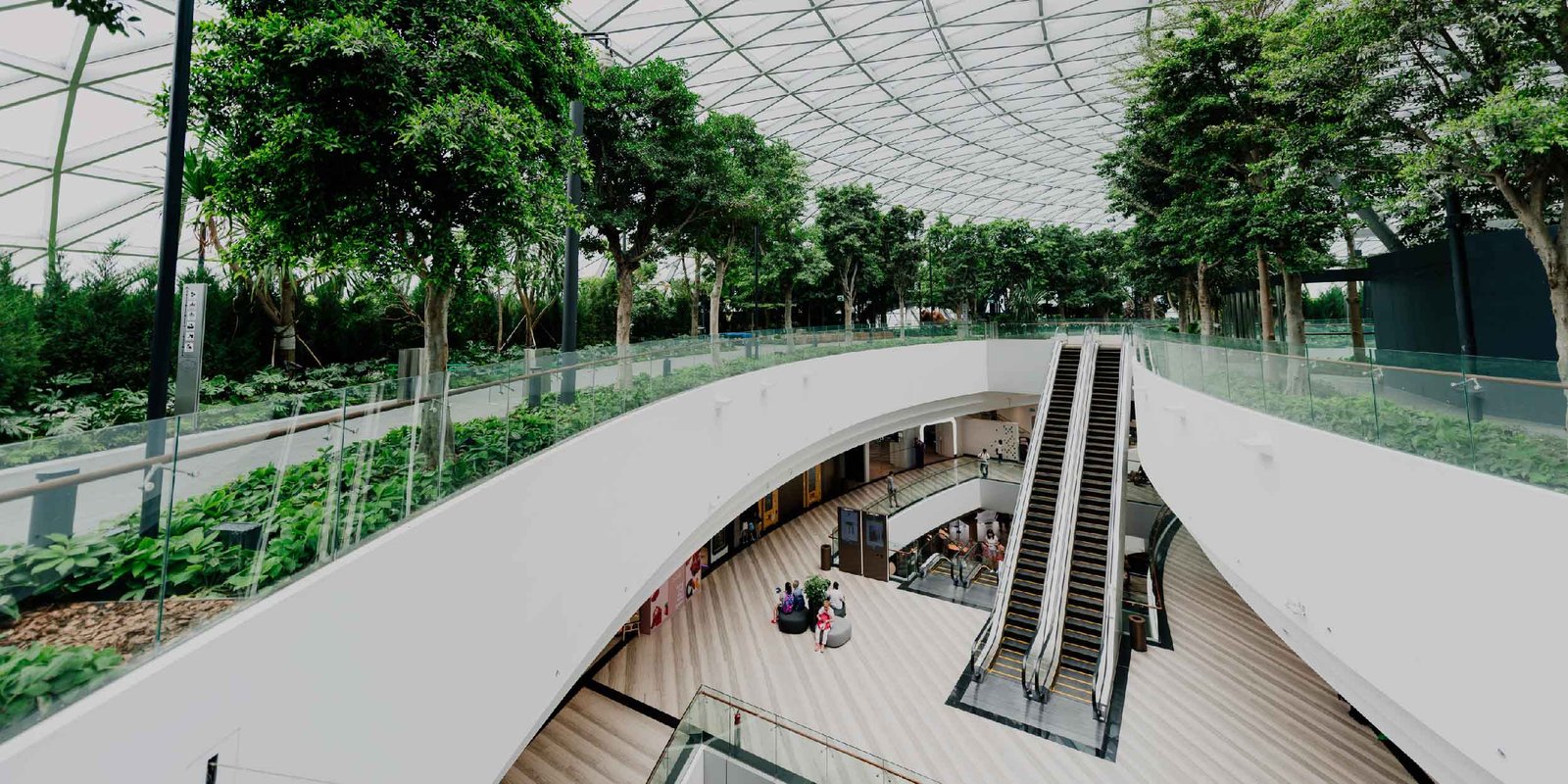 Ecological Corridors: 
Landscape infrastructure emphasizes constructing interconnected ecological corridors and greenways to encourage biodiversity, enable wildlife migration, and restore fragmented ecosystems. These routes, which connect natural ecosystems and allow animals to migrate and adapt to shifting environmental conditions, can traverse urban and rural boundaries.
Climate-Responsive Design: 
Landscape infrastructure incorporates solutions to address the effects of climate change and considers such implications. The design of landscapes that can survive harsh weather conditions, managing water resources to deal with increasing precipitation or drought, and using plants to offer shade and lessen the effects of urban heat islands are a few examples of how this might be done.
Transportation and Mobility: 
Designing transportation systems integrated with the surrounding landscape involves considering the landscape infrastructure. To improve active transportation and lessen autos dependency, this consists of inserting green spaces alongside roadways, building pedestrian-friendly networks, and improving cycling infrastructure.
Landscape infrastructure signals a change in infrastructure planning and design toward more all-encompassing and environmentally friendly methods. Landscape architects are essential in developing resilient, sustainable, and aesthetically pleasing habitats that benefit humans and the environment by integrating natural systems and ecological considerations. To give people a helpful environment and surroundings, we at Noah Infrastructures, Civil Contractors in Chennai, offer landscape architecture services.
Experience Quality Construction With Chennai's Top Building Contractors. Contact Us Now!