Top Interior Designer in Chennai
Since we offer a comprehensive range of services, Noah Infrastructures, a civil construction and Turnkey Interior Contractor in Chennai, has a unique position in the industry. People find it simple to complete their tasks by hiring us because we are a one-stop shop for all services. We work on various projects, including interior design, renovation, residential, commercial, industrial, and many more. However, the quality of our internal services was perfect. Our domestic Interior Architecture Company is in Chennai. We don't charge exorbitant prices for the services. This is another crucial element that helped us surpass competing businesses. 
Interior Architecture, often known as interior design or decoration, focuses on planning and arranging interior spaces in homes, businesses, and public structures. It requires creating spaces that fulfill the needs and preferences of the occupants while also being aesthetically pleasing and helpful.
Our interior architects and designers consider several factors while designing and planning rooms. Among these factors are:
1. The space's purpose.
2. The desired ambiance.
3. The available budget.
4. The specific requirements of the clients or users.
They work with consumers to understand their preferences and aims before developing design concepts incorporating functional and aesthetically pleasing components.
 Space Planning
Space planning is essential to Interior design. Architecture that involves optimizing the layout and arrangement of interior spaces to ensure efficient use of space, functionality, and user experience. It includes functional analysis, space programming, traffic flow and circulation, ergonomics and human factor analysis, zoning, and spatial organization, flexibility and adaptability, storage solutions, lighting, and technology integration.
 Concept Development and Design
Concept development and design involve:
a. Formulating a design vision.
b. Establishing a design concept.
c. Translating it into a comprehensive plan for the interior space.
In this process, we follow the following:
1. Client collaboration to understand their needs, preferences, and goals for the space.
2. Develop a design brief that outlines the project's scope, objectives, and constraints. This document is a reference point throughout the design process and ensures alignment with the client's expectations.
3. Conduct research and gather inspiration from various sources, including historical references, architectural styles, cultural influences, current trends, and emerging design concepts.
4. Explore different materials, textures, colors, patterns, and spatial arrangements that resonate with the project's goals.
5. Create mood boards, collages, or digital presentations visually communicating the intended atmosphere, aesthetics, and design direction.
6. Develop a strong and coherent design concept that encapsulates the vision and narrative for the interior space.
7. Curate a palette of materials, finishes, and textures that align with the design concept.
8. Utilize visualization tools and 3D modeling software to create virtual representations of the proposed design concept.
9. Develop detailed design drawings and specifications that communicate the design concept's specific elements, features, and construction details.
Material Selection and Finishes
Selecting the required material for Interior Architecture is essential as it determines the building's look and function. It is crucial to choose it wisely. Our interior architects will help you in this regard. As they have knowledge and years of experience in this field, they know the best material for the particular need. Architects choose materials by considering their look, functionality, performance, sustainability, environmental impact, etc. Above all, their primary consideration is cost. They choose materials that are cost-efficient for the clients and of good quality.
Lighting Design
We pay special attention to lighting design, considering natural and artificial lighting sources. They create lighting plans that enhance the functionality of each space, highlight architectural features, and create desired moods and ambiance.
Custom Cabinetry and Built-Ins
Interior architects design and create custom cabinetry and built-in solutions to maximize storage, organization, and visual appeal. This includes designing custom kitchen cabinets, closets, shelving units, and other bespoke elements.
 Color Consultation
Interior architects guide color selection, considering the desired atmosphere, personal preferences, and coordination with furniture and finishes. They think color psychology and the way colors interact to create a harmonious and visually appealing environment.
Furniture and Décor Selection
Our interior designers assist homeowners in selecting furniture, furnishings, and décor items that align with the overall design concept. They consider style, comfort, and functionality, ensuring the chosen pieces integrate seamlessly into the overall design scheme.
Renovation and Remodeling
Our interior architects can help homeowners renovate or remodel their existing homes. They assess the structural considerations, recommend design changes, and oversee the renovation process, ensuring the new design meets the homeowner's requirements.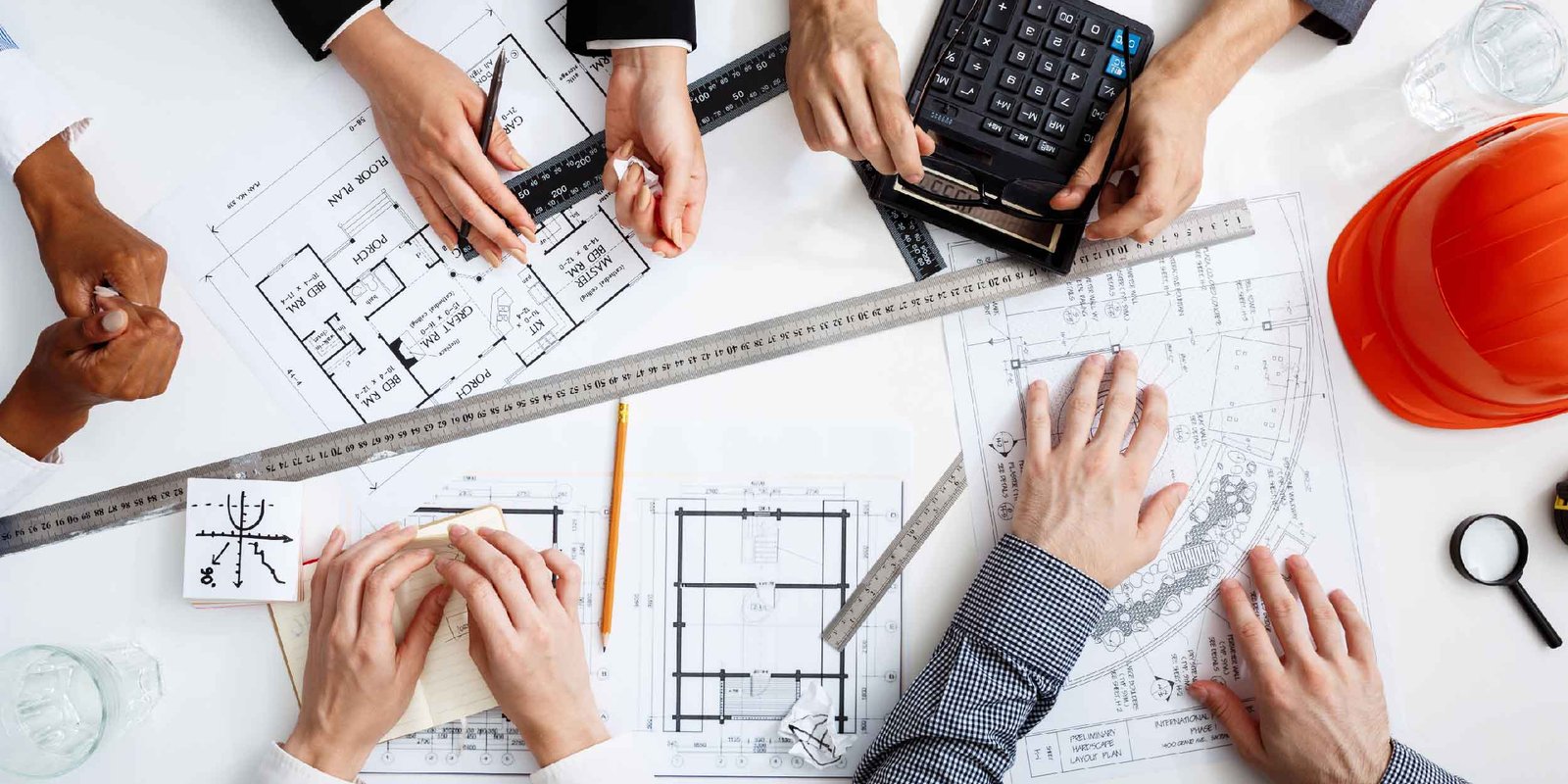 Project Management
Interior architects from Noah can provide project management services, coordinating with contractors, suppliers, and tradespeople. They ensure the project progresses smoothly, adhere to timelines, and stays within the budget.
Interior architecture is a multifaceted discipline that combines artistic creativity with technical expertise to transform interior spaces into functional, aesthetically pleasing, and meaningful environments. Our Interior Architects are pushing their best to give unique, trendy, and innovative designs at a considerable cost. If you have an idea of hiring interior architects for your new or existing building, contact Noah Infrastructures, Chennai's Leading Interior Architecture firm.