Best Institutional Building Contractors:
The best Building Contractors in Chennai, Noah Infrastructures, Pvt Ltd, excel at building educational institutions.  The few institutional projects we worked on included Zion International Public School in Puthur, Alwin International School in Padappai, Olive Tree Global School in Chennai, Horizon School in Chennai, and Zion Matriculation n Chennai.  Classes, a multipurpose area, a sports room, a laboratory for every branch of science, a library, faculty rooms, etc. were all included in these initiatives.  The project's main goal is to give pupils a comfortable environment in which to study that won't distract them.  We are highly skilled in building all other types of infrastructure, including indoor game rooms, residential areas that can house more students, canteens or pantries with seats for more than 1500 students, parking lots, and residential sections like hostels.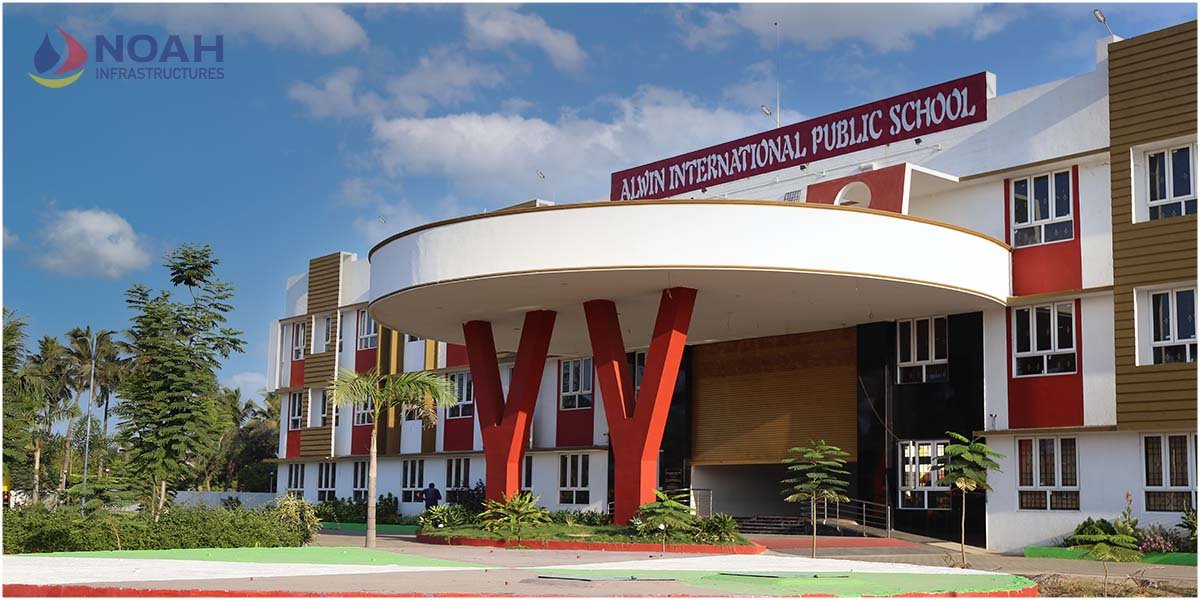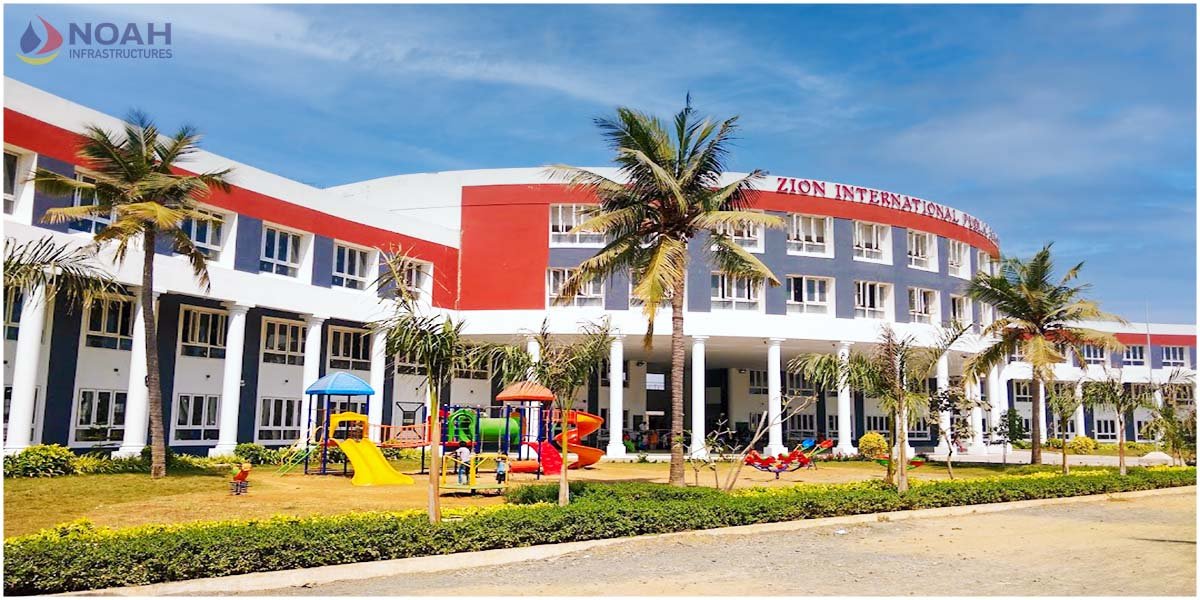 Innovative interiors:
The interior evolves to create spaces that are practical, vibrant, kid-friendly, and easily maintainable. It also strives to create harmony between the interior and exterior by blending color, material, shape, and furniture design to calm young minds and to work on architectural details to create a pleasant and welcoming atmosphere.
For the lower, the higher and pre-elementary portions, we have independent and distinctive ideas. The students' needs will be reflected in the ideas, which will support their desire and creativity in their academic pursuits.   As a result, we are better able to distinguish ourselves from other Construction Company in Chennai.
Abundance of tools:
Since we are the Best Institutional Building Contractors in Chennai, we have a ton of orders already in and are successfully completing ongoing projects with excellent work.  By keeping the project updated frequently and being transparent in our work, we always ensure the comfort and happiness of our clients.  As we have flooded modern equipments, machineries and technological aids and number of own vehicles, it helps us to complete the task on time and stick to the due date.  So clients need not worry about it.  Hence it is the best place for you all to handover your projects. The why are you waiting? Hurry up to contact us and get your project done in short span.
Experience Quality Construction With Chennai's Top Building Contractors. Contact Us Now!