Best Industrial Building Contractors:
Noah Infrastructures Pvt Ltd., best Construction Company in Chennai, in order to provide a one-stop shop for all types of infrastructure contracting services under one roof, it is aggressively taking on a number of industrial projects.  Our prestigious clientele support our aim of creating an engineered future with top-notch amenities that satisfies global standards and the demands of competition. Our customer reviews are persuasive enough.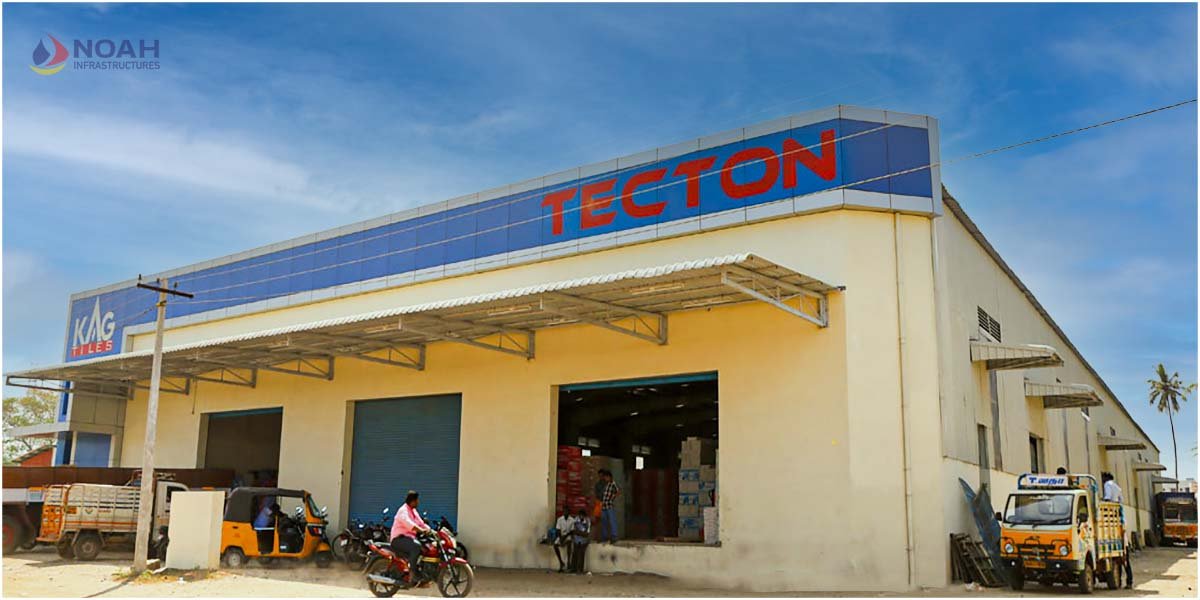 Our strength:
A few of the projects we successfully finished are Hima Aqua Minerals and the Trichy KAG Tiles Showroom.  Our highly qualified and skilled workforce is what makes this success possible. Our team is very talented and eager to finish the assignment with meticulous attention to detail. We are able to complete work swiftly and according to schedule thanks to the wealth of modern tools, machinery, and technological aids as well as our sizable fleet of personal vehicles.  As a result, customers shouldn't be afraid. Because of this, Noah stood out from the competition and it is one of the Top Warehouse Construction Contractors in Chennai.
Extensive network:
We have a solid relationship with our customers. We constantly make sure that our clients are comfortable and satisfied by providing frequent project updates and being open and honest about our work.  Our extensive network enables us to locate personnel, equipment, and tools in urgent or unforeseen circumstances.  As a result, we are skilled at handling any unclear situation that may develop.   Clients are showing their love and faith to us by awarding projects one by one since we are the Top Building Contractors in Chennai.  So don't waste your time.  Every minute is precious. Start your project with NoahInfra now itself and get benefited.
Experience Quality Construction With Chennai's Top Building Contractors. Contact Us Now!