Importance of Warehouse Civil Construction Contractors in Chennai:
As we all know, the warehouse is inevitable in the industrial sector. In manufacturing industries or logistics, whatever may be, the need for a warehouse has held its place. Even small grocery shops have their own space to store the stocks. Hence, most businesses are in the compulsion to have their warehouses. Constructing a warehouse consists of many factors, and one among them is choosing the warehouse construction contractors. The warehouse must be spacious, robust, dependable, and easily accessible. It must be resistant to all other natural disasters. But, warehouse construction cost is one of the significant factors. To put the tick mark in all the factors above, choose the right warehouse civil construction contractors in Chennai.
Whatever be the businesses you are handling like wholesale, retail, circulation etc. you are in need of warehouse to store your things. It is the vital part in every business. It acts as a huge part in your business which should be strong, dependable and easily accessible. To build such warehouses you have to choose the right Warehouse Contractors. How to choose them?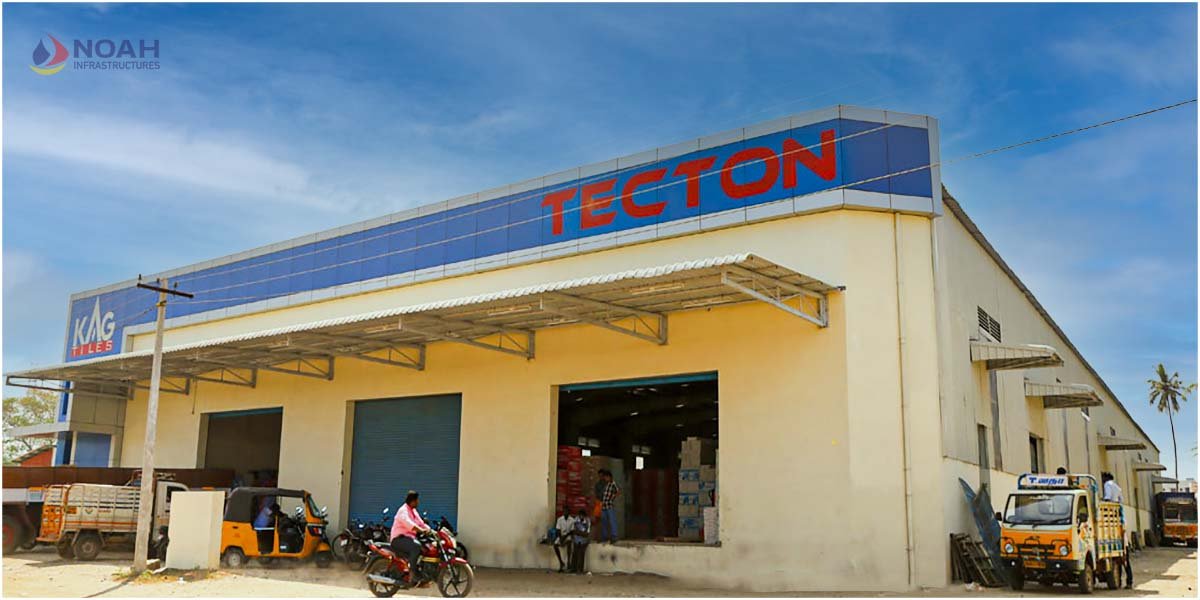 Factors to consider while choosing the best warehouse civil contractors in Chennai:
1. Clear idea: 
Contractors should have a clear idea of what they will or are doing. This informed idea transforms their work into a masterpiece. As they have many contacts, they request their old clients. Ask them about their services and how far they meet the client's requirements. This helps you know more about the contractors.
2. Communication:
Communication is the critical factor in lowering the wrong conception or information. Being the Best civil construction company, the company should update the clients with project information. Assess their communication skills and responsiveness to your inquiries.
3. Ability to fulfill the client's needs:
It is vital to complete the project by satisfying the clients. Contractors must communicate with clients and gain knowledge of what they are thinking. Make sure their idea is functional or not. Search for alternatives if clients' idea needs to be more practical. Blending clients' needs and structural principles helps to bring out the desired outcome.
4. Human resources:
They should be able to allot the workforce whenever in need. The high availability of manpower helps lower the chance of delay in work completion. 
5. Skilled professionals:
Ensure that their team is full of proficient and able professionals. Their team should include professionals like designers, engineers, architects, surveyors, and others.  
6. License and certification:
Make sure the contractor has a Chennai operating license and has the necessary permits for construction. Check if they are certified by relevant industry organizations or have received any awards for their work.
7. Expertise and Specialization:
Confirm that the contractor specializes in warehouse construction and has experience with similar projects. Ask about their expertise in handling specific construction techniques or materials relevant to your project.
8. Financial Stability:
Assess the contractor's financial stability to ensure they can handle your project's costs and potential contingencies.
PRE-ENGINEERED BUILDING:
Pre-engineered buildings (PEB) are structures designed, fabricated, and assembled typically in a factory before being transported to the construction site. PEBs are known for their efficiency, cost-effectiveness, and rapid construction. Here are some key features and benefits of pre-engineered buildings:
1. Customization: 
PEBs can be customized to meet specific design and functionality requirements. They are versatile and can be used for various purposes, such as warehouses, industrial facilities, commercial buildings, etc.
2. Design and Engineering: 
The design and engineering of PEBs are done using advanced computer software and technology. This ensures precise calculations and efficient use of materials, reducing waste and costs.
3. Speed of Construction:
PEBs are known for their fast construction. Since many of the components are manufactured off-site, the on-site assembly process is streamlined, leading to quicker project completion.
4. Cost-Effective: 
PEBs are cost-effective due to reduced material wastage, lower labor costs, and shorter construction timelines. They are frequently less expensive than conventional construction techniques.
5. Quality Control: 
PEB manufacturers maintain strict quality control standards. They are ensuring that the components meet high-quality standards. This results in a durable and reliable building.
6. Versatility: 
PEBs can be designed to accommodate various architectural styles and building requirements. They can include features such as mezzanines, canopies, and partitions.
7. Energy Efficiency: 
To reduce energy consumption and operational costs, PEBs can be created with energy-saving features, like insulation and ventilation systems.
8. Expandability: 
PEBs are easily expandable. Suppose you need to increase your building's capacity in the future. In that case, adding to an existing PEB structure is relatively simple.
9. Maintenance: 
PEBs often require less maintenance over their lifespan a result of the premium materials that were employed in their construction.
10. Safety: 
PEB manufacturers adhere to safety standards in the design and fabrication of components, contributing to a safer construction process.
11. Local Building Codes: 
It's essential to ensure that the PEB complies with local building codes and regulations in the area where it will be installed.
The Best Warehouse Civil Construction Contractors in Chennai:
Pre-engineered buildings are cost-effective and take significantly less time to complete the projects. This concept can construct warehouses. Top Civil Contractors in Chennai are using this concept to complete tasks before the due date with the utmost quality. One among them is Noah Infrastructures, an Industrial warehouse Construction Company in Chennai. We strive to finish the warehouse projects that meet the client's demands perfectly. Being the Turnkey civil contractors in Chennai, we also provide all construction-related services. Contact us for more details. 
Experience Quality Construction With Chennai's Top Civil Contractors. Contact Us Now!