Top & Best Builders in Chennai
Noah Infrastructures is one of the Best builders in Chennai, ranking itself among Chennai's top 10 best builders. Noah is not just working to build your project. We, the partner, bring your dream lifestyle into reality. Noah strives to set you a reputable and classy lifestyle that you cannot resist in any way. Being the best construction company, established in 2014, we promise to give you high-quality structures and follow them without fail. Our clients' testimonials speak about it. Our construction designs and building process will always meet the client's demands. Among other builders in Chennai, we stand unique due to our exceptional services and motive. Beyond construction, we try to enrich the lives of people. Such a strong motive helps us to do our work with 100% satisfaction and effort and clients to be happy with the money they spend. 
Enriching lives:
Every step of Noah aims to upgrade people's lives by incorporating various advanced methods and elements in their dream projects. We have completed 50+ projects in different fields. In all these projects, we have included needed and demanded factors.  
Why Noah is the Best Builders in Chennai
Our Services
Your satisfaction is our top priority. We work closely with you to understand your needs and vision, ensuring that the outcome aligns perfectly with your expectations. Our portfolio boasts several different projects we completed. They stand as a proof of what we are. They are our milestones, and we feel proud of ourselves for being the Top and Best builders and developers in Chennai. Here are some of the various services we provide:
Residential Projects:
From the foundation to the finishing touches, we ensure that every aspect of your dream home is perfectly crafted. Whether it's a cozy apartment, a villa, or a house, we provide our best residential works.  Being the best apartment builders in Chennai, our projects are characterized by meticulous attention to detail, innovative design, and a commitment to living spaces. They blend with comfort, aesthetics, and functionality. Noah is renowned as the best builder of villas in Chennai. Our commitment to quality, innovative designs, and customer satisfaction sets us apart. 
Commercial Projects:
The commercial sector demands a unique blend of functionality and aesthetics. Our commercial projects range from office complexes to retail spaces and everything in between. We recognize the value of developing an area, encouraging work, and highlighting your business identity. Our commercial projects are marked by efficient space utilization, cutting-edge design, and a dedication to creating spaces that leave a lasting impression.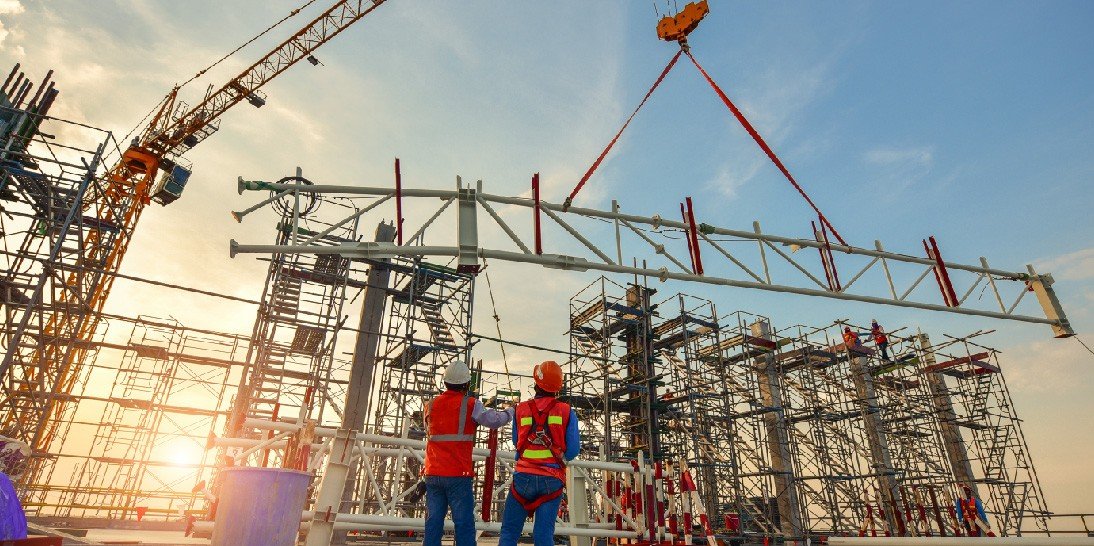 Industrial Projects:
In the industrial sector, precision and durability are paramount. Our industrial projects include manufacturing facilities, warehouses, and industrial parks. We specialize in designing and constructing structures that are not only robust but also customized to meet your specific industrial requirements. With a focus on safety and efficiency, we ensure that your industrial project is a strategic asset to your operation.
Also Visit the below link: https://www.noahinfra.in/building-contractors-in-chennai/industrial/

Institutional Projects:
Our foray into the institutional sector reflects our commitment to shaping the future through education, healthcare, and community development. We have completed projects such as schools, hospitals, community centers, and more. Our institutional projects prioritize functionality and sustainability, recognizing their role in serving community needs and improving lives. 
Renovation Projects:
Renovation is an art; we excel at breathing new life into existing structures. Our renovation projects encompass a broad spectrum, from refurbishing historical landmarks to modernizing outdated aces. We are dedicated to preserving the character and charm of heritage buildings while enhancing their functionality. With contemporary renovations, we rejuvenate areas, making them relevant and appealing for today's needs.
Interior Designing:
In the realm of interior design, our creativity knows no bounds. Our interior design projects span residential and commercial spaces, transforming them into captivating environments. We understand that interior design is about aesthetics and creating spaces that reflect your personality and style. Your interior design services are tailored to match your preferences, resulting in areas that are as unique as you are.
To know our versatility in interior services, click the link below: https://www.noahinfra.in/turnkey-interior-contractors-chennai/
The Noah Infrastructure Difference:
What sets us apart in the construction world is our ability to work across diverse sectors and our unwavering commitment to delivering excellence in every project. Our approach is marked by
Innovation:
We constantly seek new and creative solutions, incorporating the latest design trends and construction technologies.
Quality:
Our dedication to quality is evident in every project. We use top-grade materials and employ skilled craftsmen to guarantee that our initiatives endure over time.
Timely Delivery:
We understand the value of time and ensure that every project is finished on time.
Sustainability:
We are environmentally conscious and make a conscious effort to integrate sustainable practices and materials into our projects.
In conclusion, choosing the right builder in Chennai is pivotal to realizing your dream project. At Noah Infrastructures, a leading real estate builder, we combine experience, quality, innovation, and ethics to ensure that your project is not just a construction but a work of art. Your trust in us is our greatest motivation, and we are committed to exceeding your expectations. Join hands with us, and let's embark on this exciting journey together, turning your dream into reality.
Bringing dreams to reality: Crafting excellence. Discover the best builders in Chennai!